Lately, I've been carving out time throughout the week to sit down and read. During this time devices are shut down and real world responsibilities are temporarily forgotten. Reading is such a great way for me to de-stress after a long day. I love imagining the characters I am reading about and placing myself into the story!
I just finished reading Me Before You by JoJo Moyes. In an attempt to not spoil the story, here is the plot description from Goodreads: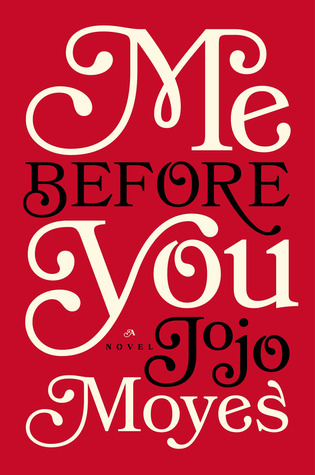 Lou Clark knows lots of things. She knows how many footsteps there are between the bus stop and home. She knows she likes working in The Buttered Bun tea shop and she knows she might not love her boyfriend Patrick.
What Lou doesn't know is she's about to lose her job or that knowing what's coming is what keeps her sane.
Will Traynor knows his motorcycle accident took away his desire to live. He knows everything feels very small and rather joyless now and he knows exactly how he's going to put a stop to that.
What Will doesn't know is that Lou is about to burst into his world in a riot of colour. And neither of them knows they're going to change the other for all time.
Truthfully, I was unsure about this book at first because there was a lot of hype surrounding it. I'm happy to say that I was really pleasantly surprised! The character and plot development is brilliant. You'll definitely feel the characters grow from start to end. Speaking of the end - I totally cried. The ending was so a touch expected - but I still wasn't prepared for it.
Me Before You is a must read if you like romance novels with a bit more depth!