I've fallen slightly behind on my reading goal for the year, but now that it's summer break I'll be able to quickly catch up. I'm used to reading a lot of teen-style fiction and self-help books; and I realized that at 22 years old - it's time to branch out.
I've had The Bell Jar by Sylvia Plath on my Goodreads 'to-read' shelf for quite some time now, so I decided to go ahead and read it. I fully understand why it is a modern classic. I really related to the main character, Esther. She was very unsure about some things in life and very sure about others - which is something I definitely experience. The major theme I felt was self-identity. Trying to figure out exactly who you want to be, in relation to what society or other people want you to be. As a young woman this theme is very abundant in my life, and surely many other lives as well.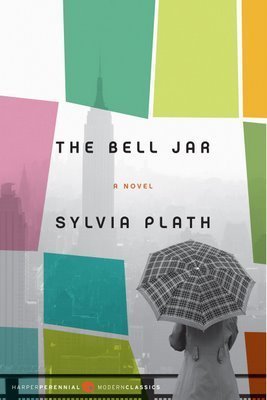 If you read up on Sylvia Plath, you will find that The Bell Jar has many similarities to her own life. Many of characters and situations in the novel are based on true events in Sylvia's life and many believe that she wrote this novel to help manage emotional scars.
I would highly recommend The Bell Jar! It's not a long novel and it's a really great read! My favourite quote from the novel is, "

If neurotic is wanting two mutually exclusive things at one and the same time, then I'm neurotic as hell."
xoxo
Never miss a post!