I am a huge fan of Anthropologie! The stores are so beautiful and the online selection is endless. I wish I could afford to buy every single thing that I have my eye on!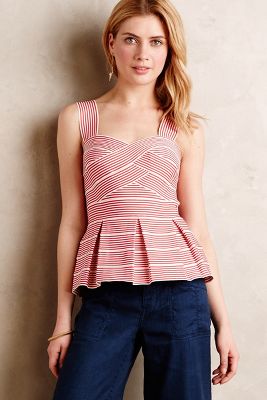 I am currently OBSESSED with the Spring/Summer collection. Obsessed may even be an understatement. Lots of floral and nautical elements make up the collection, which are two things I love in the summer. I went through the website and picked out a bunch of clothes, accessories and housewares that I am in love with!
What is your favourite item from the widget?