This was the last week of camp which means I have an entire week off before school! Nothing super excting went on this week - so I'll leave you with the links!
Miranda Sings covers 'Shake it Off'
Let me preface this by saying I LOVE Taylor Swift's new song! I also think Miranda Sings is quite hilarious and this cover does not disappoint!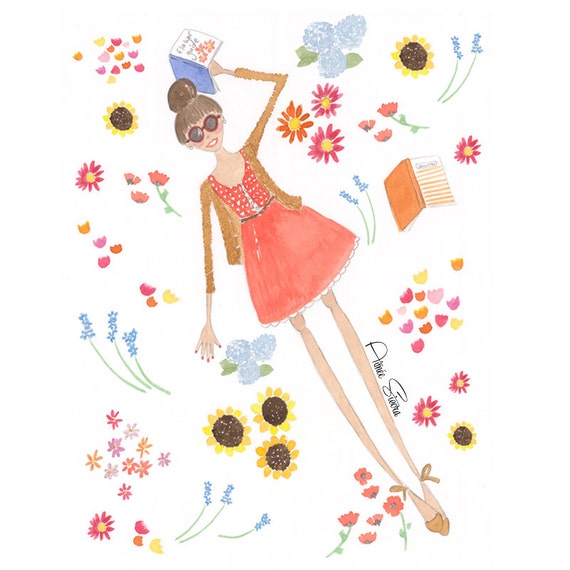 I featured an image from this shop in yesterday's post (don't forget to comment!) and decided to browse around the shop! I love the fun, girly prints - and I think they would a perfect addition to my gallery wall!
Breakfast With Bevan ft. Janelle Monae
Another music related post! I couldn't help it though because I love Janelle Monae's aesthetic. She's a little bit classic a little bit edgy and a whole lot of cool! This week she chats with Teen Vogue's Andrew Bevan about her style!
My mouth is seriously watering right now. I NEED to make this recipe over the weekend!