I suppose the title of this post is slightly misleading because I've already read this book....but I really want to share it with you (don't worry, there are no spoilers).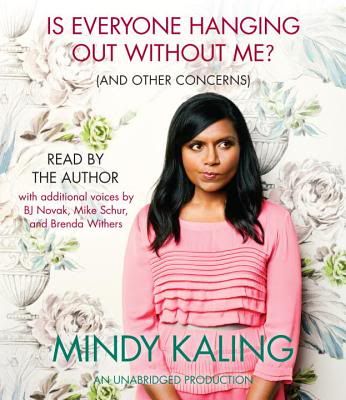 I thought this book was really well written and hilarious. Mindy gives you a peek into her life pre The Office, which will make you feel great if you're currently living in a hole-in-the-wall apartment or really hate your job. Mindy's wit will keep you laughing throughout this read, but the life lessons she pulls out of her hilarious and sometimes unfortunate encounters are the real stars of this book.
Hard work, persistence and staying true to yourself are definitely recurring themes in this must-read! If you haven't read "Is Everyone Hanging Out Without Me?" yet, I highly recommend adding it to your summer reading list! You won't regret it!