This week was pretty hectic for me as I spent most of it getting ready to head back to school next week. I'm really excited to be back on campus this Fall and catch up with everyone I haven't seen for the past few months.
I pinned a bunch of embellished dresses this week because I think they are gorgeous. I love how a simple dress can be dressed up with a few well placed embellishments! Check out C. Wonder and Tuckernuck for more.
Okay I'm obsessed with this song and the video. Mary Lambert definitely gets the whole "crushing on someone" experience right no matter who you love! Just adorable.
Okay another video here. I came across this purely by chance, but my curiosity led me to try it out. If you've ever struggled to make perfect scrambled eggs (like me), this is the video for you. Martha Stewart is seriously the queen of everything domestic (your taste buds will thank you).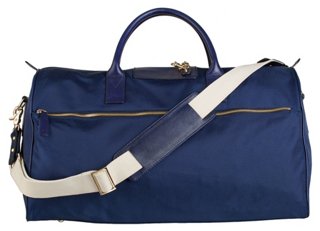 Lastly, I really love this weekender bag by Lola. It's perfect for your Labour Day trip with tons of room and both a handle and cross body strap for easy transport!
I hope you have a wonderful Labour Day weekend!
Keep up with The Preppy Scientist: Twitter / Pinterest / Tumblr / Instagram