School is just around the corner, which means it's time to go out and pick up those last minute essentials. Everyone knows how important finding that perfect school bag is. After all, your bag will be carrying around all your essentials and therefore will be attached to you at all times. Personally I love tote bags, but thanks to a past neck injury and my tendency to fill my bag up to the brim, I have been prescribed to carry a backpack around camps.
I've spent a lot of time researching functional and more importantly cute backpacks for school (it's harder than you think).
This definitely falls more under the functional category, but since it comes in pink I think I can get by.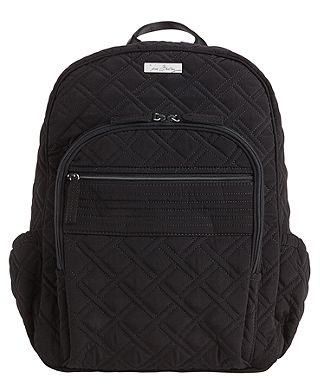 I really like this bag because it can hold everything I need and can be monogrammed.
Proof that less can be more!
This backpack is pretty standard and the pattern reminds me of the days when I idolized Lisa Frank.
Will you be sporting a backpack this school year?