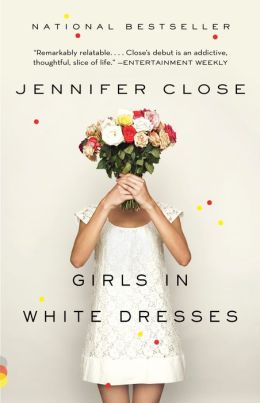 I finished reading the Classy books recently and needed a new non-academic book right away!
I heard about this book from a few blogs that I read and decided to give it a try. I probably would not have picked this book up on my own - so thank goodness for suggestions. I'm about halfway through Girls in White Dresses and I really love it. I find it super hard to put it down.
Girls in White Dresses follows a group of very different friends as they grow up and navigate through different relationships. What I love about this novel is the balance between the serious moments and the really hilarious moments. Definitely worth reading!
Did you know that I have a Goodreads account?
You can follow my reading progress by adding me as a friend!
Keep up with The Preppy Scientist: Twitter / Pinterest / Tumblr / Instagram