It's no secret that I love Lauren Conrad. The girl can do no wrong in my eyes! I was ecstatic when I received a copy of her newest book Beauty. Time was not on my side - and I'm just getting to read it now, and I love it!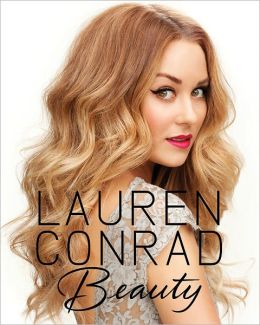 "Whether she's in front of the camera or behind the scenes, style icon Lauren Conrad has spent years learning from the pros and perfecting her look, and now she's sharing all her beauty secrets. In her first guide dedicated exclusively to beauty, Lauren covers everything you need to know to maximize your own beauty potential. From tips for creating a strong foundation and maintaining healthy skin and hair through diet, exercise, and all-around wellness to everyday makeup techniques and tricks of the trade for special-occasion looks,

Lauren Conrad Beauty

provides the advice you've been waiting for. Lauren's personal anecdotes and illustrated step-by-step lessons for makeup, hair, and nails will have you looking great for day or night."
How great! For someone like me who is not well versed in the beauty department - I really love this book!