Welcome to the second post in my yet-to-be-named college home decor series! This week we'll be looking at mirrors. I will need a full length mirror for my room and have been researching a few options.
Bonne Nuit Full-Length Mirror - Posh Living

I really like the look of this mirror. I like that it is free standing (although it may take up more space). I definitely think it is a piece that is sophisticated enough to be transferred from a college room to a post-grad home.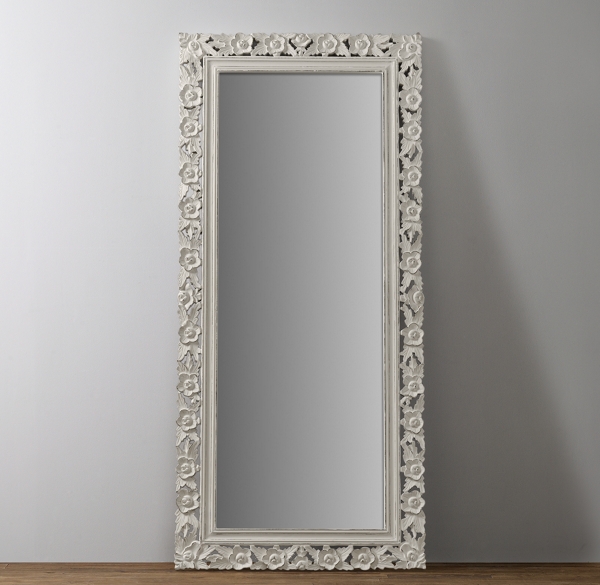 Vintage Hand Carved Mirror - Baby and Child Restoration Hardware
I love the hand carving done on this mirror. It is so classic and can be mounted to the wall.
I like that this mirror can be mounted to the wall. That would definitely save on space. It isn't fancy - but gets the job done.
Madam est Servie Mirror - aissalogerot.com
Okay this is not a serious choice for me - but the idea here is amazing. This is the ultimate mirror for those cramped for space as it doubles as an ironing board. Genius!
What kind of mirror do you use?